13th Annual Author's Dinner
Friday, April 17, 2015
6:00 – 8:00 PM
Monty's on Upper Campus at
Bloomsburg University
2014 Honoree: Dr. David Minderhout

Dr. David Minderhous is a retired Bloomsburg University Professor and author of "Native Americans in the sysquehanna River Valley, Past and Present." Poster for the event can be found here.
12th Annual Author's Dinner
Friday, April 4, 2014
6:00 – 8:00 PM
Alumni House
Bloomsburg University

2014 Honoree: Gene Duffy

Gene Duffy, a Jim Thorpe native, earned a degree in Mechanical Engineering from the Pennsylvania State University in 1991 while also earning a letter as a walk-on member of the Penn State Football team under Coach Joe Paterno. Gene then spent two and a half years in Semi-Pro football. Two of those years were with the Fresno Bandits where Gene was key part of a National Championship team in 1995 which also landed him first team All-American honors for his contribution at tight end. Gene then spent a half of season with the Arizona Rattlers Arena football team playing for Coach Danny White. After a near contract with the San Francisco 49ers in 1996 Gene packed his bags and decided to take on an even bigger challenge, a career in Hollywood.
While in Hollywood, Gene again displayed his self-starting abilities when he penned five screenplays and one cartoon, self-produced and starred in a live theatre show, and produced/directed/wrote/and starred in an independent feature film entitled Living With Uncle Ray which won an award at the Park City Film Music Festival under his production company Rising Peak Productions. During his stay in Tinseltown, Gene also took an interest in politics and was elected to join the Republican Central Committee of Los Angeles.
Looking to return to his roots, Gene headed back to Jim Thorpe Pennsylvania where he immediately started scribing his first book As the Matzo Ball Turns under the pen name of Jozef Rothstein. The book is his Hollywood memoir and can be summed up as an aspiring actors ten year encounter with hit men, celebrities and old Jewish ladies. The setting takes place in a very popular Los Angeles deli where Gene worked while trying to land a career on the silver screen. The book has recently been adapted into a musical which is currently in development.
While pursuing his artistic endeavors Gene works part time as a prison guard at the Carbon County Correctional Facility in Nesquehoning and part time at Shenanigans restaurant in Lake Harmony. It is here where Gene can still be found slinging sandwiches and joking about his glory days in Hollywood.

11th Annual Author's Dinner
Friday, April 19, 2013
6:00 – 8:00 PM
Monty's meeting room (on upper campus)
Bloomsburg University
2013 Honoree: Dr. Michael Shepard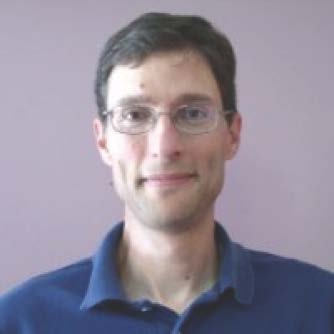 Dr. Michael Shepard, a noted planetary scientist at Bloomsburg University, will be honored as this year's recipient of the Maroon and Gold Quill Award at the Annual Author's Dinner of the Friends of the Bloomsburg University Library Association.

In the tradition of Carl Sagan, Mike has worked to help make science more understandable to the public. "There are a lot of misconceptions about science in the popular press, so in 2010 I asked Jim Sachetti if the Press Enterprise would be interested in a weekly science column based on questions from the public." He was and three years later Mike wrote his 100th and final column.

A weekly column for the first year, then bi-weekly for the next two years, "The Curious Professor", was popular and well received by the community. While retiring the column, Mike does plan to keep his hand in popular science writing as he moves to new writing projects.

With a lifelong passion for science, Mike got a B.S. in Physics from Vanderbilt University. Then came five years in the Navy as a nuclear engineering officer on an active submarine (USS Glenard P Lipscomb, SSN 685) and a new construction submarine (USS Albany SSN 753). Next came a Ph.D. in Earth and Planetary Science – emphasis on the planetary part – from Washington University in St. Louis, a short postdoctoral fellowship at the Smithsonian Institute then Bloomsburg University.

Dr. Shepard has published papers on Venus, Mars, and the Moon. Using a sample of the actual lunar soil, he analyzed its light reflection properties in his lab here at the University. Most recently he has been studying asteroids using the great Arecibo Radar telescope in Puerto Rico. A very active scholar, Dr. Shepard has over 150 publications and has been cited in over 800 publications.

We are privileged to honor Dr. Michael Shepard as the 11th recipient of the Maroon and Gold Quill Award and speaker at the Annual Author's Dinner.

10th Annual Author's Dinner
Friday, April 8, 2012
6:00 – 8:00 PM
Kehr Union Ball Room
Bloomsburg University
2012 Honoree: Dr. Chang Shub Roh
9th Annual Author's Dinner
Friday, April 8, 2011
6:00 – 8:00 PM
English Great Room, Fenstemaker Alumni House
Bloomsburg University
2011 Honorees:  Brian and Sarah Butko
Reception: 6:00 – 6:30
Open Wine bar with live music
Dinner: 6:30 – 7:15
Dinner Speaker

Presentation of the Maroon and Gold Quill Awards